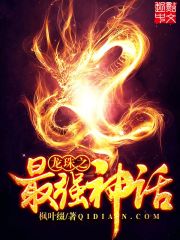 Synopsis:
Xiaya reincarnated in the Dragon Ball Universe as a Saiyan 12 years before the destruction of Planet Vegeta.
Watch him as he creates the strongest legend of Dragon Ball World from the beginning.
Index
12 First time arriving on earth
26 Going back to Planet Vegeta
41 Frieza's formidable strength
45 Training on the barren planet
65 Arriving with a saiyan branch
74 I do not want to see Planet Vegeta
77 The curse of Planet Kanassa
84 Planet Vegeta's destruction
89 Arriving on Planet Hongshan
92 Training special battle squadron
100 Frost Demon race' reactions
112 Returning the dragon balls
115 The little girl in the mountain village
119 People coming from far away
120 Is someone invading Planet Hongshan?
121 This might be a misunderstanding
128 Can i create dragon balls?
131 Hoi-Poi Capsules towards the universe
142 Someone dares to act wildly
144 Both brothers were defeated
146 Opening his two closed eyes
151   GETTING STRONGER WHEN ENCOUNTERING A STRONG OPPONENT
154 PLANET IS GOING TO BE DESTROYED
159 FIRST TIME MEETING KING KAI
173 Frieza's Intentions (Part I)
174 FRIEZA'S INTENTIONS (PART II)
182 MASTER SHEN AND MERCENARY TAO
186 ALL THREE SIDES MOVING OUT
189 THE TURNING POINT FOR A BREAKTHROUGH
194 I WANT TO ARRIVE IN HALF AN HOUR
203 TAKING REVENGE FOR THE PAST HATRED
205 Mysterious female underground
206 A WOMAN SUDDENLY INTERRUPTED
208 MYSTERIOUS WOMAN'S REMAINING PRESTIGE
210 WHEN DO YOU PLAN TO MARRY?
211 JOURNEY OF PRACTICING MARTIAL ARTS BEGINS
213 CONFRONTATION OF MARTIAL ARTS
220 SUMMONING GOLDEN-FLAME SHENRON
227 KILLING WITH JUST A TURN OF HIS HAND
228 DESTRUCTION OF GINYU FORCE
243 Rebuilding Planet Hongshan 
244 Durability of the planet's core
245 Frieza regaining consciousness 
247 Frieza hiding behind the scenes 
248 I want to go back to earth
252 Taking the initiative to attack
259 His soul is not in Underworld
261 THINGS HAVE REMAINED THE SAME, BUT PEOPLE HAVE CHANGED
265 What the hell is a Golden Flame Warrior? 
267 Past events are now just memories
270 Next time we meet will be your last day
272 Fortunately, Lookout hasn't been destroyed 
275 Coming Out Of The Hyperbolic Time Chamber
280 Dr. Gero's research institute
282 Troubles coming one after another
286 Reviving all the living things 
295 The place where the storyline started